On Wednesday 24 February Michael Jones, editorial director of Progressive Content and FCSI's Foodservice Consultant magazine hosted a Trend Talk webinar, focusing on ghost kitchens and how to find the ideal set-up for them. It was the first in a series from Rational looking at the huge future potential for commercial food preparation and cooking facilities set up for the provision of delivery-only meals, otherwise known as ghost kitchens, dark kitchens or cloud kitchens, depending on where you are in the world.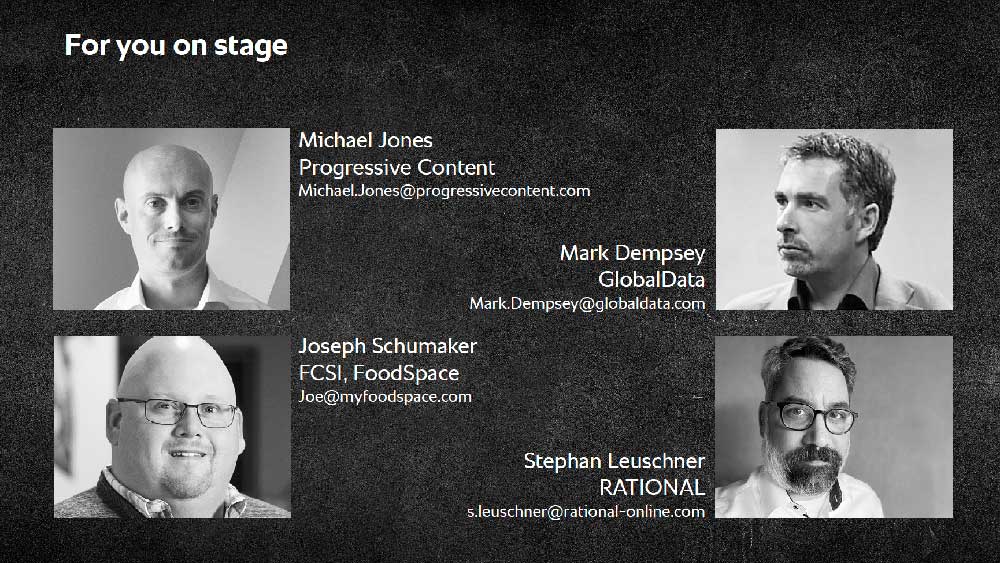 There were more than 400 registrations from more than 40 countries, representing equipment manufacturers, operators, foodservice consultants, food and ingredients producers, packaging professionals and reps, dealers and distributors.
A global opportunity in a time of reduced consumer footfall
The first to present was foodservice analyst Mark Dempsey, Consulting Director of GlobalData Plc. He expects the market to continue moving to this model and recommends early adoption. His view is that it presents a global opportunity in a time of reduced consumer footfall. Not only does it present a cheaper alternative to dine-in sites, it also taps into the trend towards delivery and more experiences outside the restaurant that was happening even before Covid.
Dempsey sees it as a way to revitalize underused real estate, reduce costs and drive profitability. He mentioned how it was not just restaurant outlets pivoting to this model. US grocery chain Kroger has opened dark kitchens in two of its stores.
Over the last year ghost kitchens in all locations have served local communities with myriad cuisines across all dayparts, breakfast, lunch, and dinner, making the most of the space. Adoption of new technology such as drone delivery and autonomous food trucks with fully functioning kitchens will drive new solutions. He noted that big players such as McDonald's and Chick-fil-A were entering the market and seeking greater market share.
Responding to the question of how ghost kitchens can guarantee quality and consistency to restaurant standard Dempsey recommended that operators seek meal-specific solutions to allow the product to arrive in top condition. Investment in packaging development would be a logical step and the use of delivery companies that specialize in delivery of specific items, eg burgers, pizza, coffee, desserts.
Trade-off between a restaurant experience and the convenience of delivery
The next to present was foodservice consultant Joseph Schumaker FCSI, Founder and CEO of FoodSpace. He posited the renaming of ghost or dark kitchens (seem more behind the scenes) and adopting the moniker virtual food halls. This is more in keeping with the ability to prepare multiple cuisines and enable a family who all want something different for dinner to order from one location and for it to arrive all together.
When asked about the trade-off between a restaurant experience and the convenience of delivery, Schumaker reckons humans will sacrifice a little experience for convenience. However, he reckons operators may have to eventually think of ways to elevate the experience.
From a design perspective Schumaker advised never underestimating the amount of space needed for pick up, although the model is moving to taking the food out to the delivery driver rather that drivers entering the building to pick up. Ghost kitchens, to be profitable, are all about the volume that can be pushed out, which is where foodservice consultant designers can help by creating flow to fit what the operator is trying to do. They specialize in placing the correct equipment in the right place.
Speaking of the move away from gas powered equipment and persuading chefs to use electrical solutions Schumaker advised manufacturers to get their equipment into the hands of chefs, allowing them to play with and experiment with what the new technology can do.
The 'last-mile' concerns of foodservice delivery
Addressing the 'last-mile' concerns of foodservice delivery he said foodservice needs to ask for help from technology people and packaging companies. Schumaker also admitted that the increased use of plastic packaging needed to be jumped on. Like Dempsey he concluded that money needed to be spent on research into more sustainable packaging. Being seen to do so could be a marketing tool that would generate money in the future.
The manufacturers' view was presented by Rational's Director of International Key Accounts, Stephan Leuschner. He spoke of the different users of ghost kitchen facilities. There are the 'real' brands, that is major brands or brick-and-mortar outlets pivoting to delivery, and the 'virtual' brands that have been artificially created for the purposes of delivery. The former have the advantage of already having a solid fan base. The disadvantages are they are static and restrained by their heritage. Virtual brands are more flexible and made to fit new markets, however, they are unknown to customers.
The equipment installed in ghost kitchens needs to be flexible, not only to serve the different brands, but also the different dayparts. Leuschner said there were specific operational requirements for ghost kitchen equipment. It needs to be safe and easy to use for operators of all levels as ghost kitchens will mainly employ trained staff rather than chefs. The right equipment will enable standardization of the menu. The equipment also needs to be multi-functional for the reasons mentioned above. As Joseph Schumaker mentioned the workstations must be ergonomically designed to enable flow.
Leuschner recognised there was no one-size-fits-all model for the ghost kitchen hence the need for manufacturers to provide multifunctional equipment that provides connectivity solutions giving the freedom to change concepts overnight. He also mentioned the flexibility within the facility to allow scalability.
How flexible and adaptable are ghost kitchens?
In a final question to the panel Michael Jones asked how flexible and adaptable are ghost kitchens for future markets?Leuschner said ghost kitchens need to be ready for any food trend, scale or style of food.
From a consumer/industry trends perspective Dempsey would think of technology and equipment needed by daypart. And in light of the trend towards vegan and organic food, thought must be put into how ingredients are managed.
Schumaker said ghost kitchens adapted from older spaces or retro fitted weren't that flexible. As more facilities are purpose built – as we saw in the video presentation from Dash Hospitality Group – we will get closer to the ideal. He also mentioned the importance of operators holding onto their data. Third party delivery companies are really software companies, they have all the customer data of what they order and when. Look for software that gives you marketing tools and access to your user data as that is what will help you to grow.
Further details on all about Ghost Kitchen:
Access insight material, recordings, white papers and more
here.
Free Download: Ghost Kitchen Playbook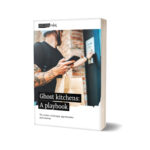 Download your Ghost Kitchen Playbook for free now.