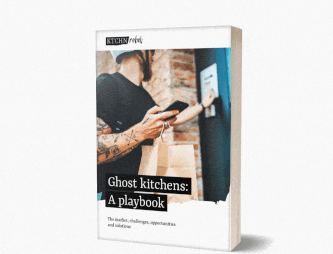 The market, challenges, opportunities and solutions.
One of the few foodservice trends to continue rising exponentially during a challenging 18 months for the industry, ghost kitchens have huge potential for success. But that can only happen if operators understand the market and its customers and invest the money, time and effort required to manage them effectively. How it works you can read in this comprehensive playbook free of charge.
The playbook is brought to you by RATIONAL AG.
What is in for you?
Compact expertise about ghost kitchen market and opportunities
Insights and guidance on the right kitchen set-up and operation
International best practice stories and operator insights
Expert contact to scale up your ghost kitchen operation
Register and download now: