The rapid and pervasive nature of of digital transformation, demographic change, technological innovation – kitchens as we currently recognize them are under significant pressure.
Global online food ordering will rise from $35 billion today to $365 billion by 2030. Drones will start delivering food made by robots. Dark kitchens (also known as "ghost" or "cloud" kitchens) – where utilities and resources are pooled among a number of caterers – will drive down costs per unit by as much as 50%. Millennials, 3x more likely to order food in than their parents do, may dispense with cooking altogether.
These are the findings of over 20 UBS analysts across five regions, following a survey of 13,000 consumers globally. The wide-ranging upheaval predicted has provoked consternation in the foodservice industry.
Winners and losers
The prospect of kitchens undergoing such radical change may unsettle some manufacturers in the kitchen industry. But let's start with the potential upsides.
UBS's research plays into the hands of delivery platforms like Deliveroo, Just Eat and Uber Eats. Their business models did much to expedite the decline of the kitchen in the first place by bringing restaurants into people's homes. They only stand to gain from a consolidation of this trend.
The beleaguered casual dining sector also has some cause for optimism. The foodservice industry has echoed with the thuds of falling high street giants in recent years. Unsympathetic diners have abandoned their cheap and cheerful charms in favor of more luxury offerings – or not going out at all. Universalizing food delivery, however, could reverse this trend by reducing friction between diners and restaurants.
And investors have a lot to look forward to. If dark kitchens proliferate at the rate predicted by UBS, commercial property developers will see demand for off-site premises skyrocket over the next decade.
For some, however, the road ahead looks bleak. UBS single out the food retail and food producer sectors as those in particular that could face a protracted decline. Casual dining could get a shot in the arm in the short- to medium-term from the rise of delivery platforms, and the sector as a whole could grow. But, in the longer run, early indications suggest former big players will be enveloped by tech-savvy start-ups using automation to tear down barriers to entry.
Turning down the heat
All this assumes a one-way timeline of technological and demographic change. So, should operators take UBS's findings with a pinch of salt?
Dark kitchens may be the talk of the town, but they aren't the only market on the rise. According to GlobalData, the global prepared meals sector is forecast to increase in value by 15.8% between 2017 and 2022, to $99,600.8 million. Such developments complicate the picture for food preparation and delivery. The humble ready meal doesn't seem to be going anywhere, and could counteract growth in offsite catering.
This speaks to another truth: progress of food delivery start-ups hasn't been uniform. Amazon Restaurants represented the retail giant's attempt to break into the food delivery market in 2016; it closed down not long after its second birthday. Deliveroo has recently withdrawn from the German market to concentrate efforts elsewhere.
Delivery is looking like an increasingly uneven picture. Some markets in Europe and North America are already seeing multiple competitors vying for supremacy, while others are not yet ready to take the plunge fully and embrace delivery.
Above all, there is one word that should strike fear into the hearts of those backing dark kitchens and meal deliveries: experiences. Immersive entertainment, gaming and tourism are all booming thanks to younger consumers, and a majority of Millennials claim a "new experience" is an important feature of deciding where to eat.
It's a trend at least as important as UBS's focus on convenience. US foodservice consultant and kitchen designer Joseph Schumaker FCSI is CEO and co-founder of Foodspace in California. "Although dark kitchens are coming in theory we are decades, perhaps even a century from this as the norm or being what we see as predominant," he says. "I believe we are heading toward a split where foodservice comes in two forms, Convenience and Experience. Consumers will choose both, but at different times for different reasons."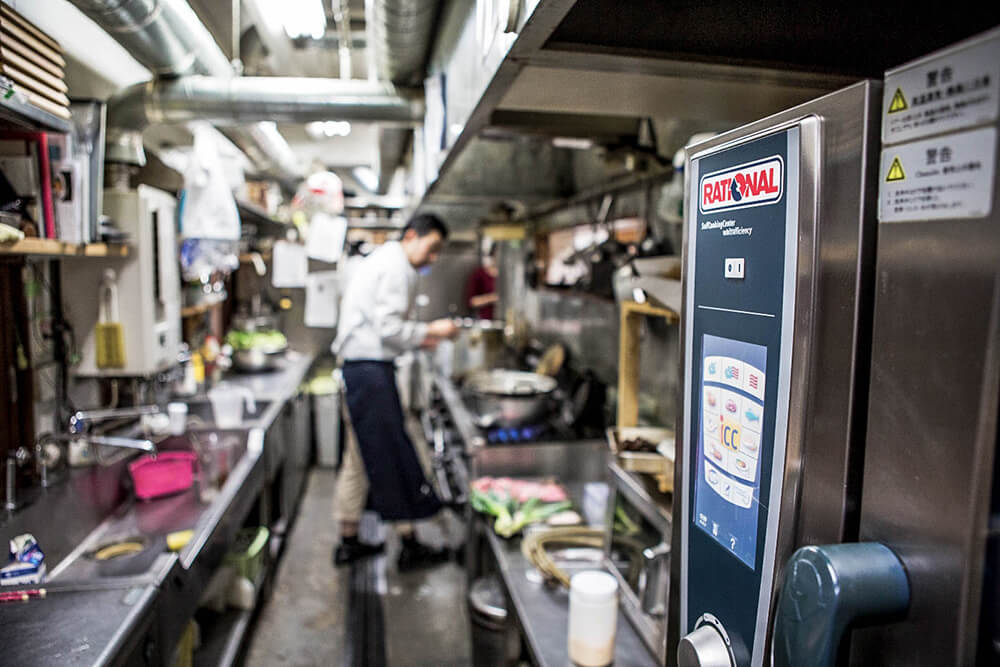 Where next?
Dark kitchens versus proven provenance; delivery technology versus a night out at a restaurant; convenience versus experiential dining. There's a lot going on in foodservice. At a glance, each development looks sufficiently well positioned to cancel out the next.
Commentators are bullish about their divergent predictions for the industry. One thing that seems to underscore all of them – from UBS's emphasis on accessibility, to the luxurious restaurant experience touted by Schumaker – is a sense that evolution is accelerating. The most successful operators are likely to be those who can tie together its disparate strands, rather than pitting them against each other.
In July, for example, UK supermarket Sainsbury's announced it would be partnering with Deliveroo on a trial basis to offer a range of salads, pizzas, snacks and dips via the platform. It follows a similar partnership between Asda and Just Eat. Combining the best of convenience from both food retailers and delivery sites, it highlights how traditional and innovative operators could both gain from collaboration.
Amid unprecedented change, the whole market needs time to strike a new balance. Roadblocks exist for everyone. In addition to Deliveroo's tribulations in Germany, it's hard to see governments tolerating delivery firms' cavalier approaches to zero-hour contracts and tax avoidance forever. Consumers will demand more from operators too.
Schumaker sums it up: "The biggest evolutions that are happening now are certainly creating new opportunities for the industry as a whole but to be honest we all have a lot of catching up to do," he says.
What is needed, therefore, is a reshaped sector; one that takes the best of technological advancement, while also remaining sensitive to the multifaceted needs of a younger, heterogeneous audience. Doing so will create a sector "healthier for ourselves and more importantly the planet," says Schumaker.
UBS's research paints a revolutionary picture for foodservice manufacturers and operators – but don't trade in the successful restaurant for shares in dark kitchen units just yet. Working with the changes rather than fighting against them offers opportunities for everyone.
Further Resources:
Trend Talk: All about Ghost Kitchens.