The latest 'Trend Talk: All about Ghost Kitchens' webinar from Rational, the second in the series, saw more than 450 registrations from 40 countries dialling in for a live and fully interactive session. As with the first instalment, the episode was moderated by Progressive Content's Michael Jones and saw three expert speakers – representing catering, marketing and operations respectively – address the subject 'How to operate a ghost kitchen successfully'. Andrew Twells of AMT Client Catering Consultancy was the first to present, addressing the prospect of success for catering companies operating ghost kitchens and how to 'feed new revenue streams' accordingly. Twells, a multi award-winning chef and operations director from the UK has vast experience of catering, from fine-dining to large volume events and banqueting as well as logistic and centralized production solutions. He has worked most recently in Asia for many years, where the ghost kitchen market (or cloud kitchens to use the local idiom) is seeing rapid growth and many of the examples Twells addressed were focused in the Asia Pacific region, notably Hong Kong and China. Brick and mortar restaurant commercial kitchens, says Twells, both in Asia and globally, have lost a significant amount of customers during the pandemic – and many are unlikely to return in terms of previous figures. But there is a significant opportunity for the business and industry (B&I) catering market to adapt its offering to plug this gap, by utilizing ghost kitchens. "Food delivery is already established and an acceptable way of workday functional eating, but caterers are missing the boat," said Twells. "Catering needs to reinvent itself and make better use of existing equipment." A number of challenges must first be met, particularly in Asia, says Twells, where vastly populated cities and congestion must be first considered by ghost kitchen operators. Asia also has a more transient and highly educated workforce looking for "the best employment benefits", while health must appear high on the agenda for caterers. "More sedentary work and the introduction of more western fast-food options it is having and impact on generations Y and Z with wellbeing education now key," said Twells.
In terms of corporate social responsibility (CSR) and the environmental impact of a foodservice operation, as well as the sheer cost of utilities, Asia is also seen to be behind the curve – but aware that it needs to catch up, said Twells. Despite these challenges though, according to Twells', caterers are still already meeting 60% of the requirements for a ghost kitchen. And the benefits are becoming ever clearer to operators looking to capitalize on the opportunity and solve the 'missing' 40% "Ghost kitchens can offer multiple brands from the same facility through the online sales platform, allowing colleagues to order together but from different offers. The secret is keeping the menus focused and simple, with forethought on quality delivery to the end-customer," he said. That remaining 40% can be delivered through standardization, speed, precision and efficiency – and using the right kitchen equipment, said Twells, but it remains a challenge for a ghost kitchen to succeed solely on its own and fulfil the "seven-minute food delivery standard." Twell's recommendation, is that operators consider cooperative ventures with logistics partners or digital platforms. "Set up proprietary technology that ensures accuracy and aim for efficiency through kitchen flow, preparation production methods. Look at pick-up hubs speed delivery to multiple orders to a single location and set up reputable delivery partnerships for off site delivery," said Twells.
The art of storytelling
Uwe Lucas from marketing solutions company Hakuhodo International next focused on ghost kitchens in a changing marketing landscape and how effective branding techniques – notably applying brand psychology to virtual hospitality – can help achieve success. The hugely entertaining presentation was framed around Hokuhodo's 'Sei-katsu-sha' approach –looking at the whole person rather than just their role as a consumer – to help discover new business opportunities. The power of marketing, is in essence, "ideas that perpetuate by themselves and get shared by users – your customers. This is what's called 'news'. And that doesn't necessarily have to be about cats playing piano," said Lucas. "Behind the narrative of your brand, you should establish purpose."
For Lucas, that purpose is extablished once an operator is able to answer the following four questions:
What do your customers want?
How can you stand out from your competition?
How can you make money?
How can you expand your business?

Storytelling, therefore takes on a huge resonance in the marketing drive for any foodservice operation, as restaurants, said Lucas, are first "built in the mind" of the customer. "For most kitchen businesses, you're not building physical restaurants any more. You're moving from a physical game, to the mind," he said. To that end, Lucas recommended focusing on one 'genre' (pizza, burgers or curries, etc, and ensure that a coherent narrative is conveyed to your customer, through articulate storytelling. "A ghost kitchen does not deliver food, but a sensation – from ordering to delivery to unpacking the food," said Lucas.
The market, the menu matrix and micro-ghost kitchens
The final speaker, Rational's ghost kitchen guru Stephan Leuschner, looked at how to leverage the rapidly escalating trend for food delivery and ghost kitchens in practice, with particular focus on making existing restaurant concepts fit for the delivery market. "First, pivot your existing concept by optimizing your menu for delivery," said Leuschner. "Focus on quick preparation, multiply food components via a 'Menu Matrix', create simple and clean dishes, define a signature dish to stand out, consider the 'transportability' of dishes and drop expensive items from the menu," he advised. Leuschner also addressed the option of a completely new type of ghost kitchen: the "Type 5b 'Neighborhood' micro ghost kitchen", essentially a small kitchen that cooks single brands on behalf of bigger operators. In this instance, larger kitchens can rent space from restaurants that are underutilized, through a sub- 'franchise/rental' of brands. It's "a classic win-win situation," according to Leuschner. The big operators get closer to customers and the smaller ones get a reliable source of income. "You get closer to the customer, you can focus on local preferences and have a pick-up option in the neighborhood," he said. "To be successful in food delivery environment, you need to abandon your old thinking of restaurant operations," concluded Leuschner, neatly summarizing the overall theme of an absorbing, fascinating discussion of this burgeoning sector.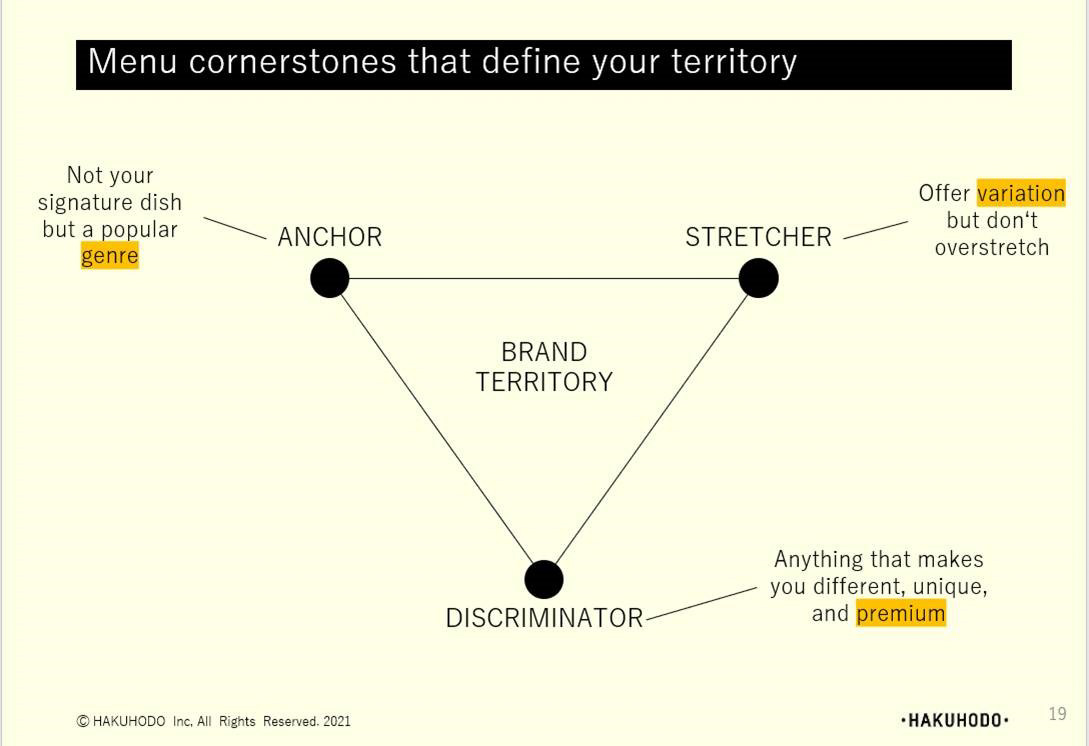 Further details:

The entire webinar is available as a recording at

www.rational-online.com/ghost-kitchen-talk

, where you can also find more information about Rational's webinar series. The date for the next webinar in the series (#3) has already been set: on 9 June 2021, Rational will host a webinar focusing on international examples of best practice.
Free Download: Ghost Kitchen Playbook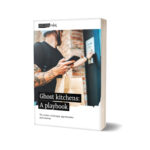 Download your Ghost Kitchen Playbook for free now.