The challenges are piling up for caterers. At the same time as their customers are demanding greener, healthier, more diverse menus, food and wage costs are rising and the pool of skilled chefs is shrinking.
Yet while there's no silver bullet, many operators across the education, workplace and healthcare catering sectors, are finding innovative ways to deliver customer satisfaction, attract and retain staff and keep costs under control.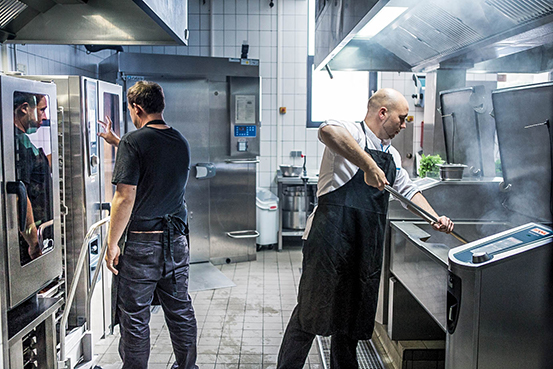 Take education caterers as an example. Many school districts in the US have implemented 'healthy choice bars' featuring appealing treats like fruit-topped yoghurt bars to encourage children to eat more fruit and veg. By using foods from the United States Department of Agriculture (USDA) Foods Program, which provides millions of dollars' worth of agricultural products to schools for free, costs can be kept under control. More and more are also switching to fresh, locally produced food, which is healthier for children, better for the planet and cheaper – because caterers can skip a distributor.
In addition, school gardens and farm-to-school programs are becoming more widespread. These sorts of initiatives educate students about the benefits of buying local and have been shown by the USDA to reduce plate waste and increase student participation in healthy school meals programs.
Meanwhile, in the business and industry world, caterers are encouraging more employees to relinquish the lure of the high street by refreshing workplace canteen design, introducing a wider range of healthy, plant-based options, catering better to dietary requirements and speeding up service through mobile ordering technology.
Slashing food waste and saving money
Clearly, each sector of the catering industry faces its own specific challenges; but there are some strategies that have been proven to work across the board.
For example, a 2018 report by food waste coalition Champions 12.3 revealed that for every $1 caterers invest in programs to reduce food waste, they save more than $6 on average in operating costs. It examined financial cost and benefit data for 86 catering sites across six countries and found that within one year of implementing food waste reduction programmes, they had reduced food waste by 36% on average and 64% had already recouped their investment. Key steps caterers can take to achieve similar results including investing in waste monitoring technology (what's not measured can't be managed after all), engaging staff, reducing overproduction and repurposing excess food. A year after the team at IKEA Eindhoven's café started weighing and classifying their food waste, they managed to slash food waste by 45%, saving 100,000 – or 48,000 meals – in the process.
Tackling the skills shortage
The only way to ensure the innovation we're seeing across the industry continues is to attract talented chefs to the catering workforce, which is currently suffering from a chronic skills shortage.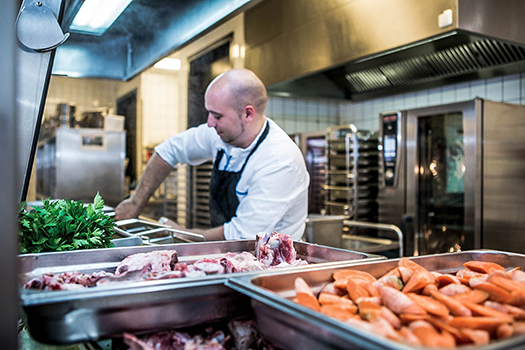 Indeed, by 2029, the UK's hospitality industry could have a deficit of more than a million workers while it is estimated that an additional 200,000 line cooks and chefs will be needed by 2025 in the US. Operators' options include developing their own apprenticeship schemes, teaming up with universities and catering schools to create a direct route to the catering kitchen and offering chefs mentoring, support and recognition from day one of their employment. Flexible working hours, too, are becoming much more of an expectation and technological innovations – whether in payroll, purchasing or the kitchen itself – can also go a long way to improving working conditions for staff. Caterers have more plates in the air then ever. But if they continue to evolve their menu offerings, introduce smarter technologies and put the effort into attracting and retaining staff, it may just be possible to keep them spinning.