The neighborhood market – a store for everyday needs
KTCHNrebel (KR): What is the basic idea behind Choice?
Mike Forgaty (MF): First and foremost, Choice is a neighborhood market. You can find everything you need for your daily needs here, like fresh fruit and vegetables, drinks and food. To do this, we create a network of small-scale shops that ensure local supply or, in other words, the last mile to the customer. We want to meet consumers right where they are and offer them the products they want through their preferred channel.
KR: Where can you find a Choice Store?
MF: We are currently only located in Denver, but plans to expands to Nashville and Austin are already in the works. However, Choice is not just a brick-and-mortar store, it's also an ordering platform. We want to offer our customers a unique multi-channel shopping experience.
KR: What does the target group look like?
MF: The concept is primarily aimed at Gen Z and millennials. They are strongly represented in these cities and set the tone. They are smart and well-educated customers, mainly from the IT sector, who work locally. In addition, they are very interested in local, organic, vegan and plant-based products.
Sieh dir diesen Beitrag auf Instagram an
Frictionless shopping in the digitized c-store
KR: What sets Choice apart from other supermarkets or c-stores?
MF: We call it frictionless shopping, which means a smooth shopping experience in several different ways. For example, we offer omnichannel shopping for the digital generation with Click & Collect, Pick up and E-Delivery, and even use environmentally friendly robots. You also don't have to wait in line at the checkout anymore; instead, you can use our Choice app to sign in, add the goods to your shopping basket and then cameras will scan your purchases. Afterward, you simply leave the store and get your receipt within seconds. Since you no longer have to wait in any annoying lines at the register, a visit to Choice becomes a seamless shopping experience from start to finish.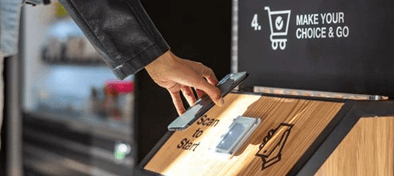 Image: Choice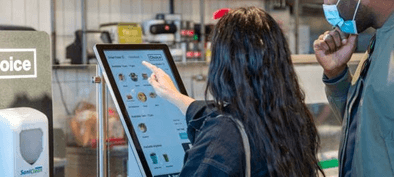 Image: Choice
KR: You have adapted your concept to different store formats. What does this look like in detail?
MF: We currently have four formats. The first is the urban market, which is made up of around 3000 to 5000 ft2 on the ground floor of mixed-use buildings such as offices and apartments or apartment buildings. We call our second format transit centers. These are approx. 4000 ft2 sites with a gas station, charging station and a bicycle and scooter rental service. In this case, we are located in busy traffic areas with a dense population. The third format is the Choice mini-mart, which is a cashless micromarket located in hospitals, airports, train stations and on college campuses. Last but not least, we have artificial intelligence vending machines in offices, hospitals and universities.
KR: You are still a relatively small supplier on the market. Are you sometimes afraid the big players will steal your ideas?
MF: We may be small, but that is also exactly what makes us extremely agile and adaptable. If someone has an idea, we can put it into practice right away and don't have to go through long approval processes. With large supermarket chains, it takes a good year for an idea to ultimately be implemented, which means we can react to trends much more quickly.
KR: How did you come up with the idea for Choice?
MF: As a student, I spent six months in Barcelona. From day one, I was blown away by the quality selection at the small grocery stores that were located right in the neighborhood. The Spanish eat very differently than Americans do, and they buy fresh every day. I also wanted something like that in the USA.
KR: Where do you get your ideas for the future?
MF: I get ideas and suggestions at trade fairs and events, like here at the Expert Summit. I'm sure there will be lots of new things to discover here again and I'll be able to share and swap ideas with others in the industry.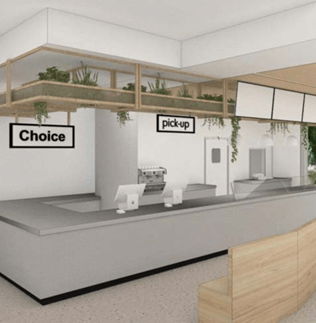 Image: Choice Supermarket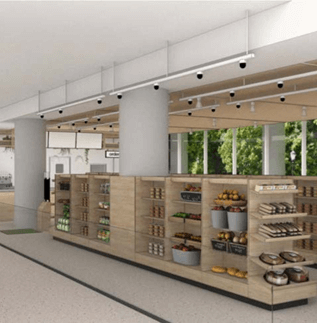 Image: Choice Supermarket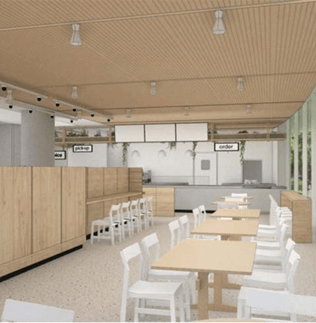 Image: Choice Supermarket
KR: What characterizes a neighborhood market?
MF: Choice combines modern technology with a neighborhood hang out, if that's what you're looking for. Many of our customers come by every day, some always at the same time. People get to know each other after a while. I'm even toying with the idea to organize date nights in the supermarkets.
Freshly prepared at the convenience store
KR: In addition to groceries, you also offer freshly prepared food. What's on the menu?
MF: Our menu features dishes that change seasonally, like parmesan chicken with spaghetti or salad with roasted carrots, beets and Thousand Island dressing. In one store, I now want to offer vegan sushi and ramen. You can also enjoy our individually blended smoothies.
KR: Do you have any specific rules when it comes to preparing food?
MF: The top priority is to work as sustainably as possible. For example, the kitchen should not produce any food waste, we work with regional suppliers 80% of the time and we always use what can be found in the store at any given time. This also inspires some customers to take the food home and cook a meal for themselves again.
The kitchen – a hub for quality and selection
KR: How do you prepare all of this?
MF: We have a central kitchen with up to 10 employees, and we directly deliver from there to our stores. You can either eat the freshly prepared food at the store or take something to go for home or the office.
KR: What expectations and requirments do you have for your kitchen equipment?
MF: My goal is to have the kitchen equipped to the same high level as the stores with a smart payment system or robot delivery. I spoke to many chefs in Denver and ultimately decided on RATIONALcombi steamers. This means I'm flexible when it comes to preparation. After all, I change the menu four times a year. The devices also have an incredibly high technical standard.
KR: So what are your plans for the future?
MF: We're planning to grow. That's why we're evaluating Choice locations in other cities. In addition, we're responding even more intensively to the wishes and needs of our customers. For example, people can leave comments in our stores via a QR code about which products they would like us to include in our product range on a permanent basis.
KR: Thanks very much for talking to us, Mr. Forgaty.
Here you can find further information about the RATIONAL's Expert Summit Retail.
This might interest you as well: