Same firm, chewy texture, same great flavor, but minus the concerns about animal welfare, health, or natural resources? That's the idea behind meat substitutes – the newest of which is literally hot off the printing press.  Before you get too excited, though, they're not available to sample anywhere. Not yet, anyway.
Quirky as the unusual new product might sound, its creators are on their mission for some very serious reasons, particularly the massive levels of resource consumption and environmental damage associated with meat production. Still, steak tastes great, and a lot of people aren't ready to give it up. Those are exactly the people that "printed meat" providers want to reach.
One such specialist is Novameat, a Barcelona-based start-up led by renowned bio-engineering researcher Dr. Giuseppe Scionti, who originally began working with printed tissue for medical and veterinary purposes. Once he succeeded in developing an authentically meat-like structure, the scientist began pondering its potential culinary usages. In 2018, Novameat produced what it claims was the world's first 3D-printed steak; Version 2.0 is now in the works. Peas, algae, and beet juice are among the primary ingredients. The company's main goals on future versions will be improving the print-steak's flavor and nutritional profile. "I believe in 5 years Nova Meat will have a team that will allow the project to grow, both to go to restaurants and also to supermarkets," the dedicated entrepreneur declares. He also plans on developing pork and salmon substitutes in the near future. Initially, the company will focus on selling the printers themselves, along with the base printing material. Once their meat substitute is ready for mass production, Novameat will consider direct distribution. Scionti plans on making the mass-production equipment commercially available soon. Technically, of course, they're not "printers" – they're extruders.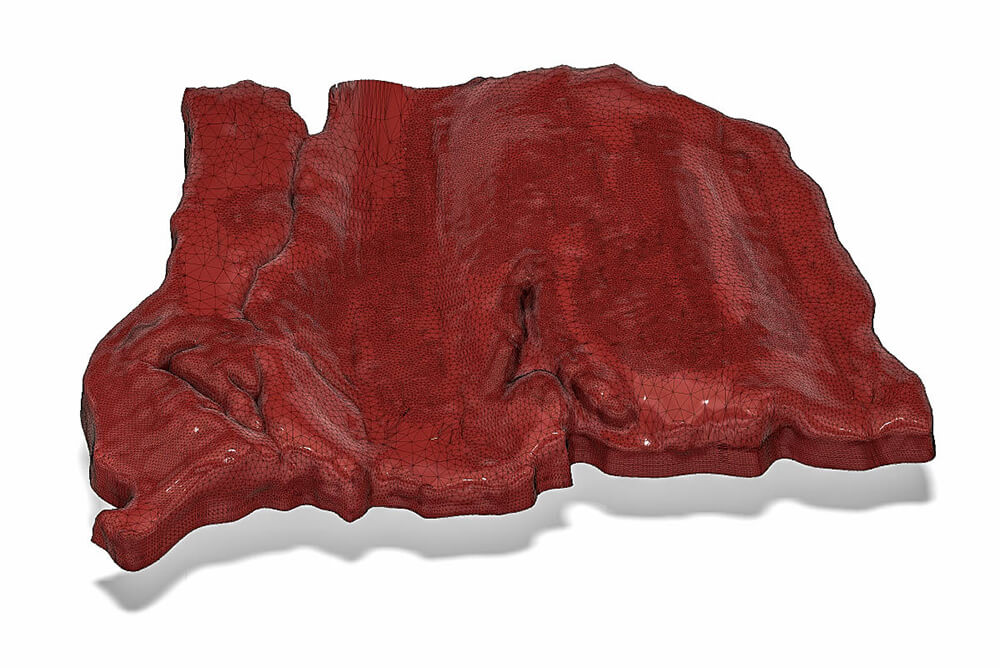 Redefine Meat is using a similar approach – plant-based products with a meat-like structure, appearance, and taste, fresh from the 3D printer. Like Novameat, Redefine Meat's initial goal is to supply the food service industry not with "steak", but with the equipment to mass-produce it on location in a fresh, sustainable way. As you might guess, these aren't just any old printers. "The 3D printing process that Redefine Meat has developed is completely new and unique," says CEO and founder Enshar Ben-Shitrit. "This is one of the company's trade secrets." Another such secret, he continues, is their special 3D modulation process.
Redefine Meat's customers will also receive its (equally top-secret) base product – which is currently still produced in the company's lab, but should soon be ready for industrial manufacture. So what's in it, exactly? "A combination of three vegetable proteins, which together are critical in achieving the desired texture," says Ben-Shitrit. "It also contains plant-based fat, along with natural colors and flavors. It has no cholesterol, no antibiotics, and will offer a longer shelf life compared to meat." The company will be testing the product on a small scale this year, to see how well the public responds to the products. They will then begin making the system available to retailers in 2021.
[URIS id=11839]
Of course, plenty of other providers are creating meat substitutes without printers, and still achieving surprisingly realistic textures. Soy products, such as those by Vivera, are now being joined on the shelf by mushroom-based creations like Ecovative's; the latter can be manufactured far more sustainably. Under the label Meati Foods, Emergy Foods is already marketing "steak" and "chicken breast" alternatives based on fermented mushrooms. Will their printed competition end up with a bigger bite of the market? We can't wait to find out!